Niobium Oxide or NbOx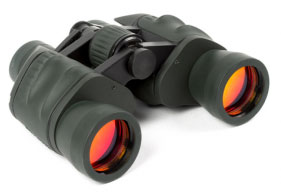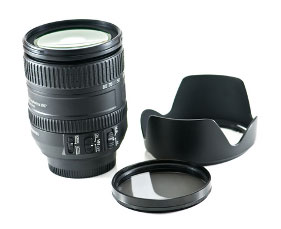 Niobium (V) oxide (Nb2O5 or niobium pentoxide) is a yellowish compound. It is produced by precipitating a niobium containing acid solution, filtering the precipitate, and calcining the filter cake. The resulting powder is then milled to the desirable particle sizes.
Niobium pentoxide has a high reflective index, high transparency to light, and good resistance to scratch, it is an excellent material for high quality optical lenses and many optical instruments
Nb2O5 has also been widely used with chemically prepared BaTiO3 for making ceramic capacitors and sensors. Niobium oxide shifts the peak value of the barium titanate ceramic capacitance (Curie temperature) from around 125°C to a more desirable temperature and stabilizes the capacitance value with respect to temperature changes. Without it barium titanate ceramic would not be a good capacitor or sensor material.
Growing of lithium niobite (LiNbO3) single crystal is another major use of niobium oxide. The crystal is a colorless compound. It has been used in optical waveguides, mobile phones, piezoelectric sensors, optical modulators and various other optical applications.
In addition to pentoxide, niobium also has stable suboxides (NbOx) which can be produced by partially reducing the pentoxide. The suboxides are electrically conductive, and therefore good for niobium oxide solid electrolytical capacitor. This newer type of capacitor is manufactured with the same technology as tantalum electrolytic capacitor. In this case niobium suboxide is the anode body, pentoxide on the suboxide surface (by electrolytically forming the suboxide surface) is the dielectric, and another electrolyte (manganese dioxide or a conductive polymer) is the cathode. The niobium oxide capacitor could be more economical and the material is more widely available as compared to tantalum.
Contact Us to find out more about current pricing and deliveries.
Typical Niobium Pentoxide Chemical Specifications:
ppm max unless noted
| Element | Grade 1 | Grade 2 | Grade 3 | Grade 4 | Grade C | 4N | 4N5 |
| --- | --- | --- | --- | --- | --- | --- | --- |
| As | 10 | 10 | 10 | 50 | 10 | 3 | 1 |
| Cr | 10 | 10 | 10 | 20 | 10 | 2 | 1 |
| Cu | 10 | 10 | 10 | 20 | 10 | 3 | 1 |
| Fe | 30 | 50 | 100 | 200 | 50 | 5 | 1 |
| Mn | 10 | 10 | 10 | 20 | 10 | 3 | 1 |
| Mo | 10 | 10 | 10 | 20 | 10 | 3 | 1 |
| Ni | 20 | 20 | 20 | 30 | 10 | 3 | 1 |
| P | 30 | 30 | 30 | 30 | 30 | 3 | 1 |
| Si | 50 | 50 | 100 | 200 | 50 | 15 | 10 |
| Sn | 10 | 10 | 10 | 10 | 10 | 3 | 1 |
| Ti | 10 | 10 | 10 | 25 | 10 | 3 | 1 |
| W | 20 | 20 | 50 | 100 | 20 | 5 | 1 |
| Zr+Hf | 10 | 10 | 10 | 10 | 10 | 3 | 1 |
| LOI | .15% | .20% | .30% | .50% | .25% | .10% | .10% |
| Bulk Density | Up to 1.2 g/cc | Up to 1.2 g/cc | Up to 1.2 g/cc | Up to 1.2 g/cc | 0.5g/cc | | |